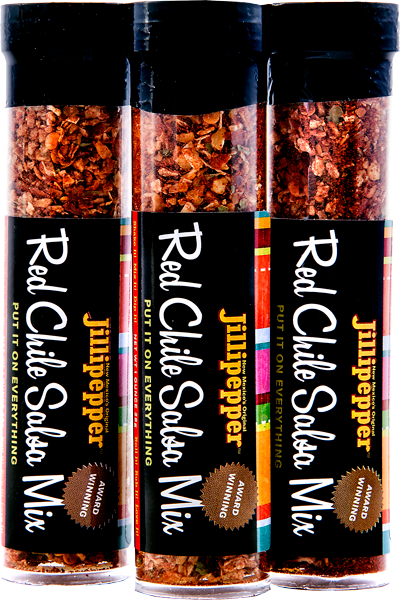 Six tubes of Red Chile Salsa Mix
Jillipepper's red-chile flavor in a tube... x 6! Keep these around the house, ready to open and pour the bold taste of chile, fresh tomatoes and our natural blend of southwest spices into any dish. For a fresh batch of salsa, just add tomatoes, lime juice and enjoy!
Tell everyone you made it (we won't tell.)
Hint: Shake it and bake it for beef, pork chicken or fish - a great spice all around!
$ 15.00
Red Chile Salsa Mix small set (6)