Recipe Image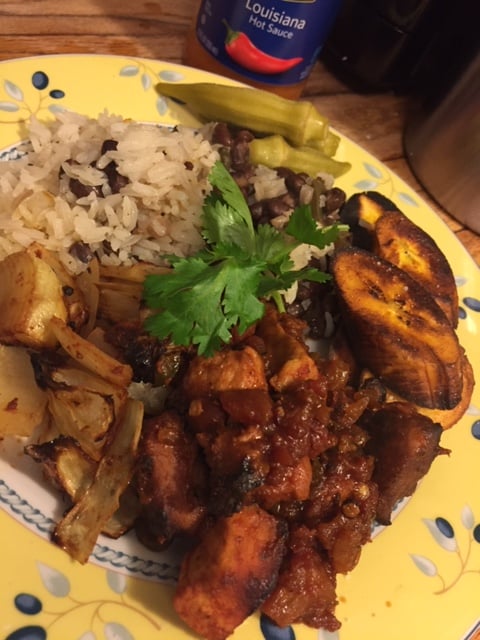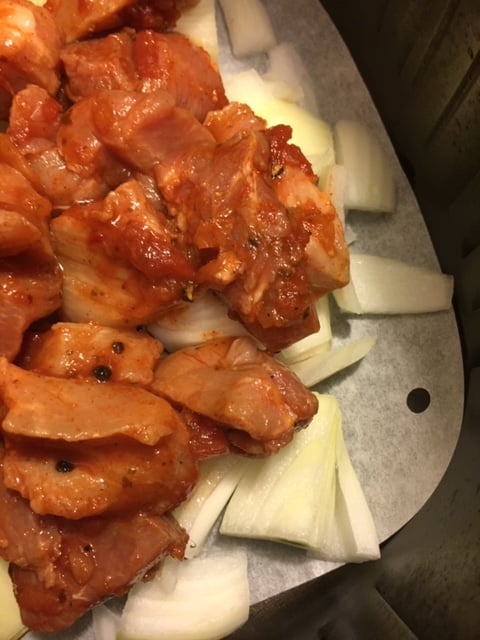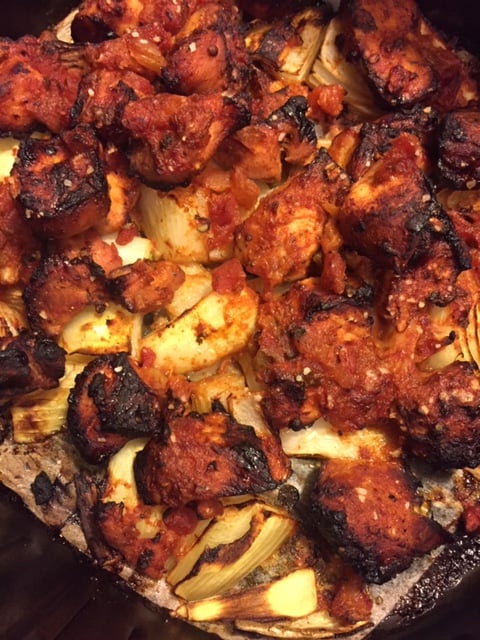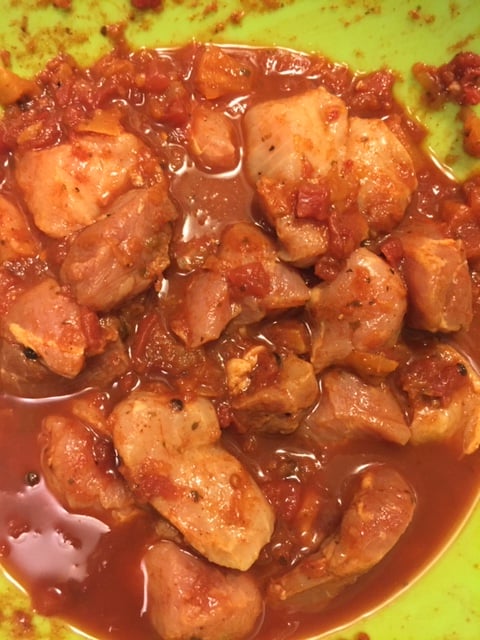 Ingredients
1 lb. pork stew meat cut in 1-inch cubes
1 medium onion, rough chopped
MARINADE:
1-16 oz. jar Jillipepper Red Chile Pineapple Salsa
¼ cup dark brown sugar
2 tablespoons dark rum
1 teaspoon kosher salt
SAUCE:
Reserved marinade
2 tablespoons dark brown sugar
2 tablespoons Worcestershire sauce
¼ cup water
SERVE:
Bush's Cuban Black Beans
Rice
Cilantro
Fried plantains
Okra pickles
Instructions
Mix marinade ingredients in a large bowl.
Stir in pork.
Cover and marinate for 1 hour at room temperature.
Place chopped onion on a cookie sheet.
Pull pork cubes out of the marinade, leaving most of salsa behind and place them on the onions. Reserve marinade.
Bake pork at 400° for 15 minutes.
Turn pork pieces over and drop small spoonfuls of the marinade on the pork.
Roast another 10 minutes or until pork is nicely charred and render.
Meanwhile place remaining marinade and sauce ingredients in a medium saucepan and simmer until thickened, stirring occasionally.
Stir roasted pork in to sauce and serve.
P.S. I used air fryer to cook pork...same time/temp.